Asheville, NC Drug & Alcohol Rehab Center
A place for midlife adults to find peace and healing.
Our expert admissions team is available 24/7 & can be reached at (855) 945-7788.
Contact us today to learn if Silver Ridge is right for you.
Addiction can affect people from all walks of life. Though many people struggle with addiction, far too few receive treatment, either out of embarrassment, stress, or denial. Recovery is a lot of work, but it is always an effort that pays off in the end. Silver Ridge is a unique rehabilitation center in the heart of the Blue Ridge Mountains in Asheville. Our services are tailored to meet the needs of established, midlife adults age 35 and up who are struggling with drug addiction or alcohol addiction.
About Our Facility
You will find Silver Ridge tucked away in the serene, rolling hills of the Blue Ridge Mountains in Asheville. Our facility includes 8 spacious rooms with 15 beds in an expansive 10,000-square-foot mansion. The staff at Silver Ridge includes highly experienced professionals with dual mental health and substance use licensing. This includes an ASAM-certified addiction psychiatrist and an addiction-trained primary care physician. We also have an executive chef on staff who can meet most dietary needs.
Holistic Therapies
Using evidence-based practices such as acceptance commitment therapy and motivational therapy, we provide a holistic approach to recovery. Addressing the physical needs of addiction is important, but it is just as critical to providing care for the mind and spirit. Other programs at our facility include equine therapy, art therapy, mindfulness and meditation, and trauma-sensitive yoga.
The Midlife Substance Use Program
If you or a loved one are struggling with addiction, we are here to help.
We provide individualized addiction treatment strategies for various forms of substance use.
Hear From Our Clients
Beyond a doubt, I would recommend to anyone.  The therapists & staff are beyond supportive.  The accommodations, food and amenities are better than even the best hotel.  And most of all, the recovery program is powerful, educational, thorough, and thoughtfully designed.
– Thomas G.
"Silver Ridge is a kind, safe and nurturing place to come for recovery – no judgement, just true compassion.  The accommodations are excellent and the food is delicious and well balanced.  Safety for clients is a priority here – especially during COVID.  The therapists are all excellent, very professional, knowledgeable.  The techs are helpful and friendly." 
– Robyn P.
"Best treatment facility out there! You are treated as an individual and that is crucial during treatment! Please consider this beautiful facility. You won't be sorry!"
– Mary B.
"At Silver Ridge clients are first and foremost treated with respect, kindness, and compassion. The midlife-specific groups allowed clients to form a bond with one another through shared life experiences."
– Kelly S.
"It was such a beautiful site, the home, and the mountains. I spent 42 days at Silver Ridge. My time there was emotionally healing. The therapy team worked together on my treatment plan. They really cared. I learned to love myself for the first time…I'm going to start a new chapter in my life because of Silver Ridge."
– Mary G.
"This facility is amazing. I have worked in the substance abuse treatment field and I sent my own Mother to Silver Ridge to recover. It is a top notch facility all around and I highly recommend it."
– LB
"Silver Ridge changed my life. It gave me hope when I had none. The facility, staff, & counselors made me feel like the most important person in the world. I learned effective practices that will make my recovery journey a lifetime goal."
– Rocky M.
"I just want to thank my therapist for helping me to accept my anger, and learning how to deal with it. Silver Ridge is 5 stars in my book! With the help of every staff member, I am a better (sober) person."
– Martin T.
The Silver Ridge Program
We offer a clinically integrated, holistic adult drug and alcohol rehab program designed to increase each client's sense of self and their capacity for regulation across multiple domains of life. Our program addresses issues of body, mind and spirit through intensive individual, family and group therapy sessions, psychoeducation and holistic approaches.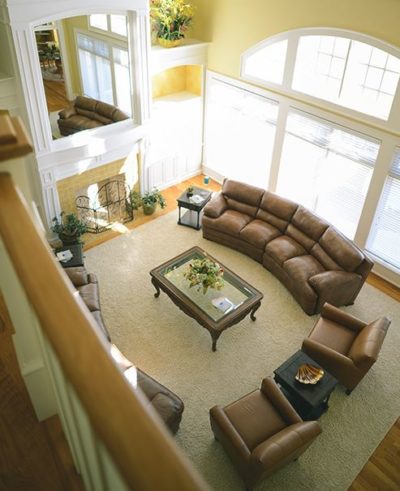 Individualized Treatment for Midlife Adults
We understand the challenges of this stage of life, and our program is specifically built to serve the mid-life adult in a meaningful and individualized way.
Comprehensive Approach
Our holistic approach supports your physical, mental, and spiritual health through a range of evidence-based treatment modalities.
Experienced Staff
Our staff are highly trained with dual mental health and substance use licensing. Our medical staff includes an ASAM certified addiction psychiatrist & an addiction-trained primary care physician.
Five-Star Amenities
From gourmet cuisine to our spacious, 10,000 square foot estate, Silver Ridge provides a tranquil and peaceful setting for recovery.
Insurances We Work With
We are in-network with Aetna and Blue Cross Blue Shield and frequently work with other major insurance providers on an out-of-network basis. Please contact us today at (855) 945-7788 to verify your insurance.
Focus, Healing, and Recovery
Life at Silver Ridge is purposely designed to provide the safest and most restorative healing environment on the East Coast. If you would like to learn more about Silver Ridge or begin addiction treatment today, please call (855) 945-7788 or fill out the form and one of our admissions staff will be in touch with you soon.
"*" indicates required fields
Every great legacy has a strong foundation.
Build yours here.